Deciding to have a kitchen or bath remodeled, or your floors upgraded, seems overwhelming at first. There are so many choices!
Here at Elegant Home Improvement, we understand that most homeowners only ever remodel a home once or twice. Of course, this is what we do every day. So, we will walk you through step-by-step. There is enough hassle involved in the home remodeling process. We make sure your experience is as stress-free as possible.
We work closely with you to make your vision for your space becomes reality! We know what happens behind the walls, and how to bring your dream home to life! Your consultation time covers every aspect of your remodel.
The knowledgeable experts at Elegant Home Improvement offer practical advice on your different material options. Visit the showroom to explore Tile, Hardwood, Laminate, Carpet and Recycled Materials hands-on. Also, check-out options for countertops and kitchen cupboards.
Our goal at Elegant Home Improvement is to exceed your expectations. We build quality and exceptional workmanship into every aspect of each kitchen, bath, and flooring remodel. Every single time.
Visit our showroom to discover abundant choices for any room. Find the design of your dreams! Our full satisfaction guarantee at Elegant Home Improvement means your new remodel looks perfect!
Let our remodeling experts help you find the ideal materials. Superior customer service and expert craftsmanship add up to truly Elegant Home Improvement in Orange County.
Monthly specials
FREE estimates
FREE in-home consultation
1-Year Warranty on installation
Superior quality products
Decide on the basic scope of your project. Do you want your kitchen completely remodeled, or just the countertops changed out? Do you want a new tub in the bathroom, or do you want to create a spa? Should the new hardwood flooring cover the main floor or upstairs, too? Do you have a budget in mind and just want to get as much done as possible within that budget?
Write out some notes, and even collect pictures from the internet to help you visualize. Take some pictures of your own space. Get a clear picture in your mind of what you want to be done.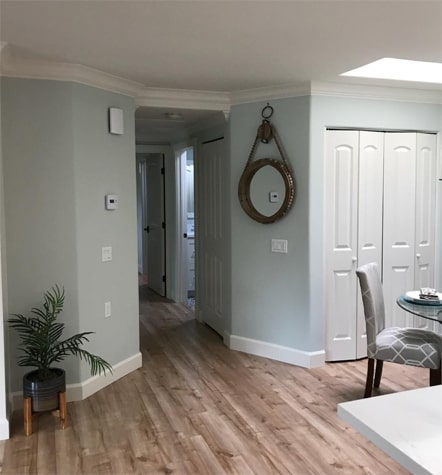 Based on the initial scope of your project, either visit us in the showroom or we'll come to you, or both. You can choose some of the materials you like best and we can use that to give you an estimate (both time and money) for the project. We'll also discuss any permits or inspections required.
Make the final choice of materials and scope, then we'll schedule the work. Some clients prefer to be home during construction, and others are happy to be as far away as possible. You choose. Your home is secure, and the work is guaranteed.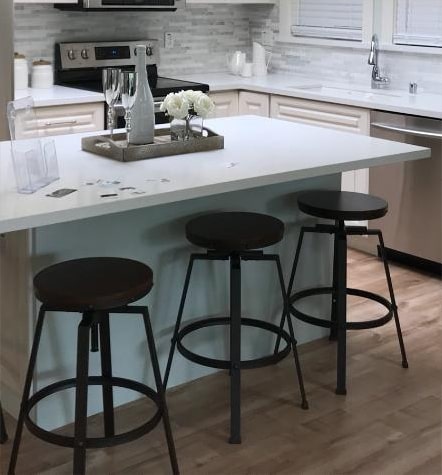 The Elegant Home Improvements team has the expertise and experience to take your vision and make it reality. Your dream kitchen, bathroom oasis or new flooring are waiting for you! It won't take long and you can experience that big reveal of your elegant remodel..
Book a Free Consultation
Contact Us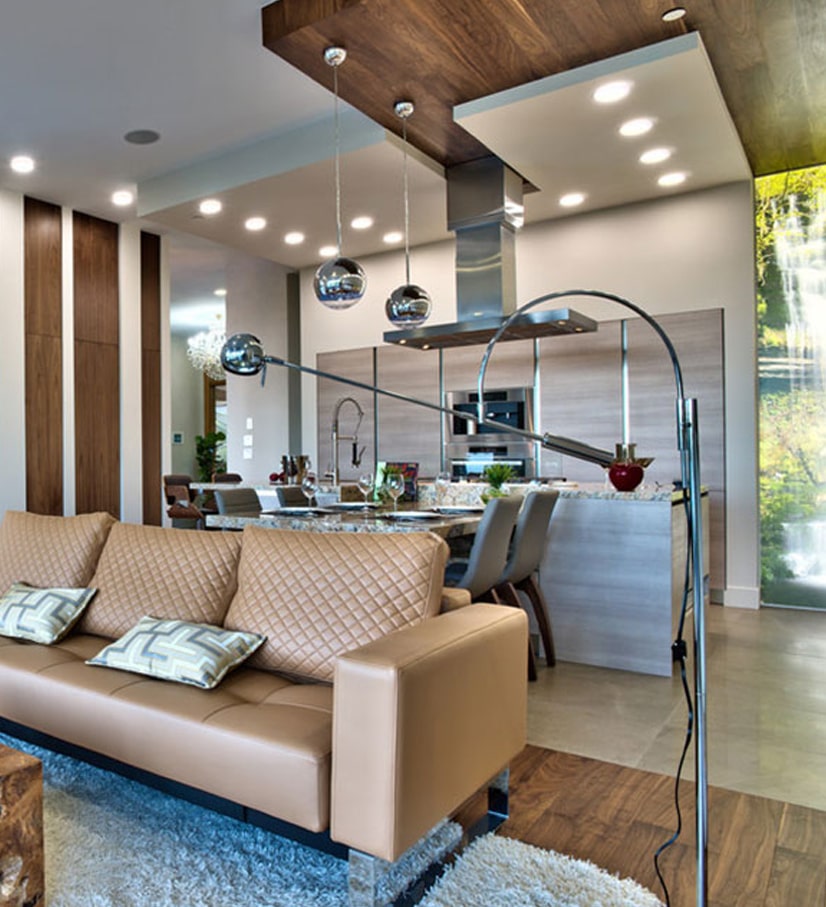 The visualizer tools help you imagine how your new kitchen, bath or flooring will look. Check out thousands of different design combinations. Choose your favorite cabinet colors, backsplash options, countertops, and flooring.
(See All Visualizers)