Your spa-like bath awaits. Your favorite colors of tile combine with the most modern eco-friendly water savings for guilt-free relaxation. The Elegant Home Improvement professional team serves homeowners throughout Orange County. Expert bathroom designers, contractors, remodelers, electricians, plumbers, and floor installers use only the highest-quality materials. Our exceptional workmanship in every aspect of each bathroom remodel earn us our name. Elegant. Every single time.
Our goal is to exceed your expectations. That starts with a comprehensive consultation. You explain your vision for your bathroom oasis and visit the showroom to discover abundant material choices. Your full satisfaction guarantee means your new bathroom is perfection!
You receive expert advice on all material options. Explore different kinds of tile for floors and walls. Check out showers, tubs and taps. Learn about water-saving options and recycled materials. We're with you every step of the way.
Choose quick updates for your bath or a complete renovation. Many Orange County homeowners replace old-fashioned tub enclosures with modern walk-in showers. New vanities with modern sinks and plumbing add eco-friendly flair.
Find the tub of your dreams. Or a multi-head shower that relaxes and saves water. There is no greater practical luxury than an oasis spa-like bathroom.
Elegant Home Improvement provides superior customer service and expert craftsmanship for your bathroom remodel in Orange County. Let us help make it happen!
Monthly special deals
FREE estimates
FREE in-home consultation
1-Year Warranty on installation
Superior quality products
Contact Us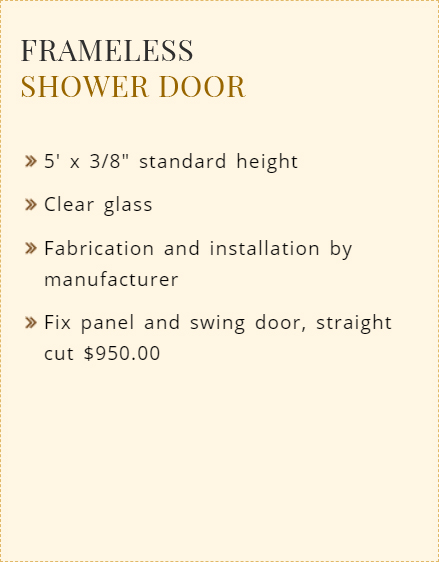 The oft-forgotten bathroom floor brings the smallest room in your house to life! With no need for copious amounts of materials, many Orange County home owners splurge on truly fantastic bathroom floors. Match or contrast the shower enclosure then highlight the vanity and fixtures. A truly glorious floor makes even a great bathroom design absolutely exceptional.
Work closely with your bathroom designer to choose exactly the right materials for your bathroom floor. Then let the expert installers at Elegant Home Improvement realize your bath oasis vision.
Relax. An exquisite bathtub is lifechanging. Soak tired, aching muscles. Revitalize yourself. Destress. Unwind. Not every bathtub is exquisite. If your current bathtub lacks those qualities, Elegant Home Improvement can help. Our bathtub collection has something for every space and every tired achy body. Some people say just looking at the tubs helps them destress!
Your bathroom designer can help you choose exactly the right tub for you. Most bathrooms have limitations, but we'll work to keep your vision intact. The right tub for the right room for the right person! That's our job.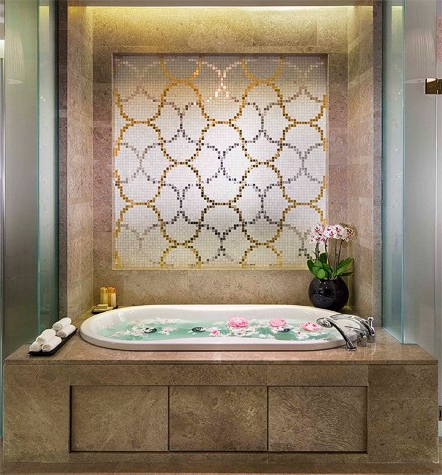 You have your vision for a new and improved bathroom. We have the tools to make it happen. Let Elegant Home Improvement remodel your bathroom, so your oasis bath becomes a reality!
Over 15-years' Experience
Angie's List Platinum Award Recipient
Orange County Bathroom Renovation Specialists
"
May your oasis bath bring relaxation and rejuvenation!
"
MORE ABOUT US
With superior customer service and expert craftsmanship, we are one of the best bathroom home improvement services in Orange County.
Bathroom remodels
Bathtub replacements
Walk-in Shower Enclosures
FREE in-home consultation
Contact Us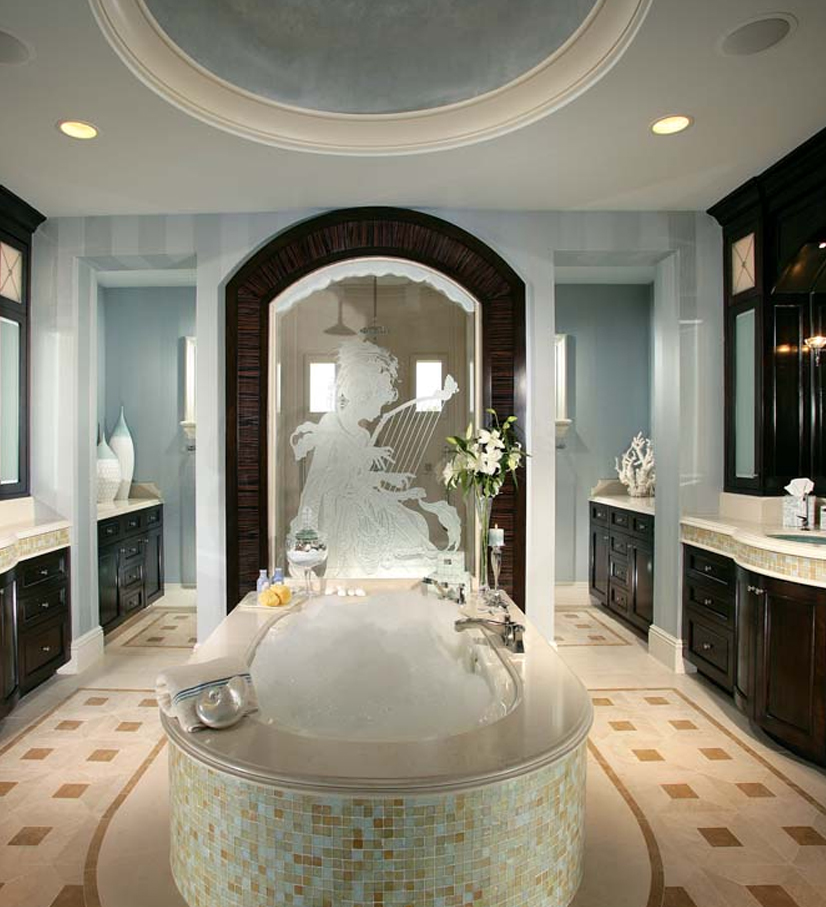 The visualizer tools help you imagine how your new kitchen, bath or flooring will look. Check out thousands of different design combinations. Choose your favorite cabinet colors, backsplash options, countertops, and flooring.
(See All Visualizers)
I went there a few months ago & talked to Bobby, very helpful & patient with my needs & was very helpful. My sister's house has a major leak & water damaged the whole living & bathroom. He visited my sister's house & made recommendations & did an excellent job with finishing...Read More
Zari B.
Just used Elegant Improvement again -- about our 5th-or 6th project with them. This time we had a shower pipe break, sending water down through our ceiling into the kitchen. After King Restoration expertly removed the wet drywall and...Read More
Gayle B.
I have the wood floor and a glass shower redone. Multiple estimate and low ball people is not my style. The one with character & qualifications is one for the job. The first xxFlooring store in Irvine said they're busy but can have me on the list...Read More
Patrick V.