For a complete remodeling of your kitchen or a quick update, new kitchen countertops are an excellent way to add beauty and function. Laminate, marble, granite, quartzite and quartz countertops give you a wide variety of colors, textures and patterns to choose from. In your initial comprehensive consultation, we'll help you choose the ideal countertop to complement your kitchen.
To begin, you meet for your free initial consultation. The designer helps with elements such as color and texture but also assists with choosing the profile. The profile, or edge of your countertops, subtly change the impression.
The combination of the material you choose for your countertop, the backsplash, your cupboards and flooring create the total impression. We provide expert advice on different options available. Explore different types of countertops and tile for backsplashes.
Upgrading and updating the countertops in your Orange County home adds value and function. The team at Elegant Home Improvement guarantees your satisfaction built on our exceptional workmanship.
Visit our showroom to see all the possibilities! At Elegant Home Improvement, we unravel the complexities of kitchen upgrades and help you find the ideal countertops. Visit today!
With superior customer service and expert craftsmanship, we are one of the best countertop home improvement services in Orange County.
Monthly special deals
FREE estimates
FREE in-home consultation
1-Year Warranty on installation
Superior quality products
Contact Us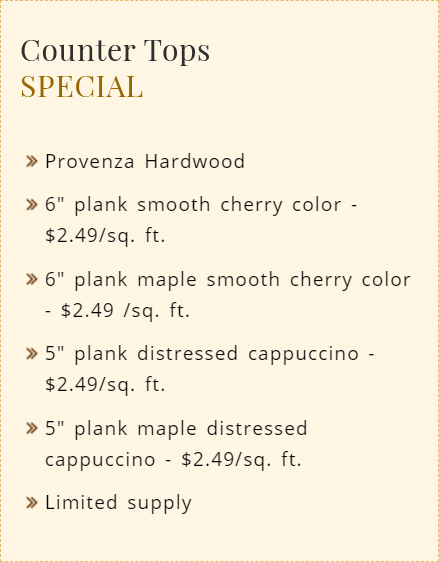 Over time, the needs of your family change. Now it's time to upgrade your kitchen or bath. You can change the whole feel of your kitchen or bath by changing out the countertops. Upgrading and updating the laminate, marble, granite, quartz or quartzite countertops gives every room a custom look and feel. Create a masterpiece.
Elegant Home Improvement teams are industry experts. Our experience ensures you the highest quality and service in every project. Your kitchen is the heart of your home, so we make kitchen remodeling easy, from beginning to end.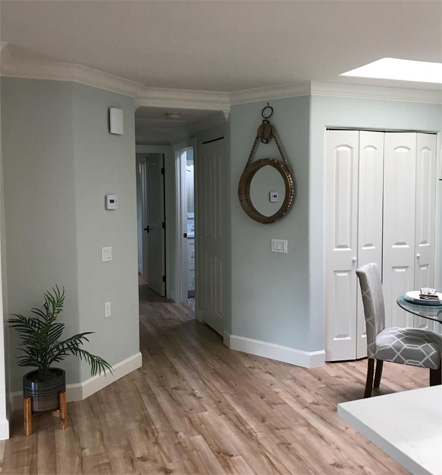 No matter where your personal sense of style takes you, our talented kitchen and bath designers walk with you through step-by-step. In your comprehensive free consultation, our professional designer considers every detail. Design a sleek contemporary kitchen or bath, a more traditional classic or dramatic European style. Whatever your vision for your space, you can find a countertop to suit it!
Elegant Home Improvement always ensures your kitchen or bath is both aesthetically beautiful but also functional. Choose your countertop with our designer. That way, once the choice is made, we make your vision a reality.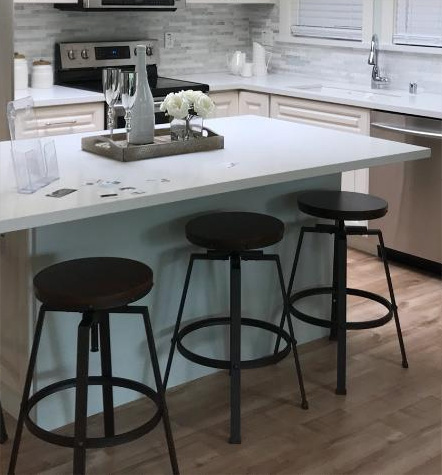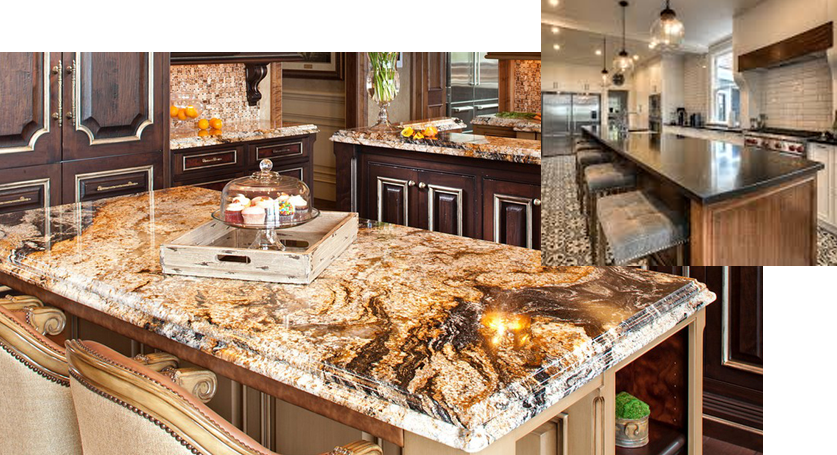 Elegant Home Improvement installs your countertops quickly, efficiently and correctly. Our professional installers work to minimize the disruption in your kitchen, bath and your life.
Over 15-years' Experience
Angie's List Platinum Award Recipient
Orange County Countertop Renovation Specialists
"
Countertops for beautifully functional spaces.
"
MORE ABOUT US
With superior customer service and expert craftsmanship, we are one of the best countertop replacement home improvement services in Orange County.
Kitchen remodels
Bathroom renovations
Kitchen countertops
Bathroom vanity counters
Laundry Room countertops
Contact Us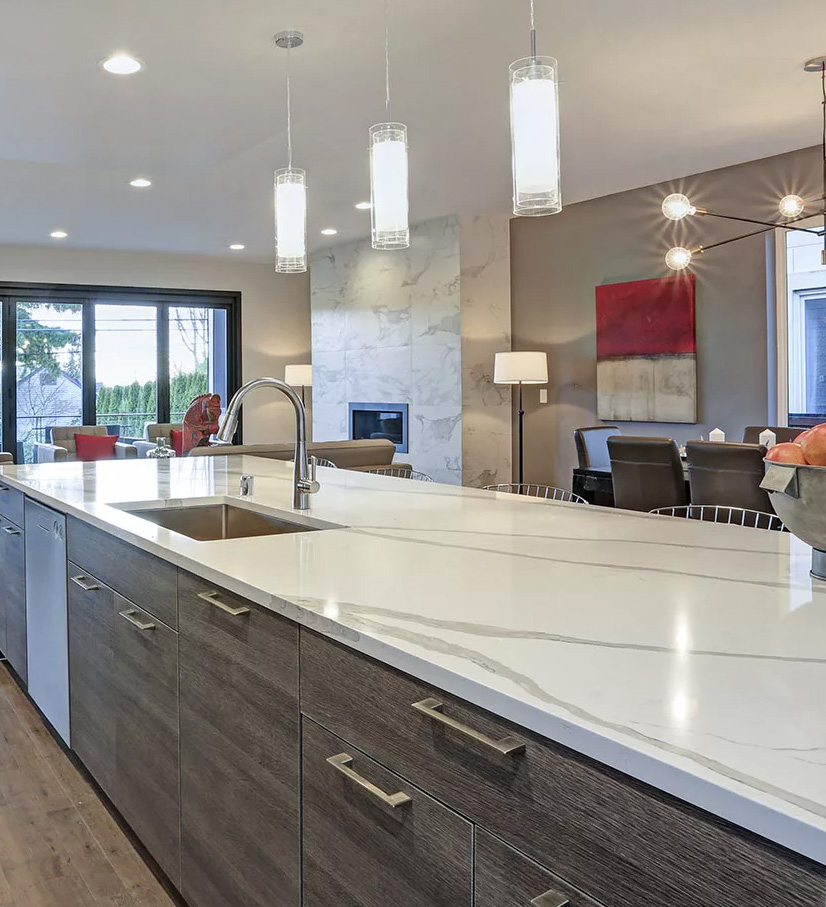 The visualizer tools help you imagine how your new kitchen, bath or flooring will look. Check out thousands of different design combinations. Choose your favorite cabinet colors, backsplash options, countertops, and flooring.
(See All Visualizers)
This is the amazing place that we have gotten really great prices on moulding (crown & base) from. They also have carpet there & I think like marble countertops & stuff. It's really great quality, the people are REALLY nice, helpful & knowledgeable...Read More
Kelly C.
We have used Elegant Improvement for a project each of the last 5 years. They have done the following: installed granite counters and travertine backsplash in the kitchen, installed marble and granite on our fireplace, installed hardwood floors in most...Read More
Gayle B.
Bobby (the owner) is great. Patient, friendly, honest, and gave me a better quote than anyone else. In fact, after he already gave me the estimate I realized my condo complex required underlaymment and he said he would throw that in for free...Read More
V M.