Top Things To Consider For Bathroom Remodeling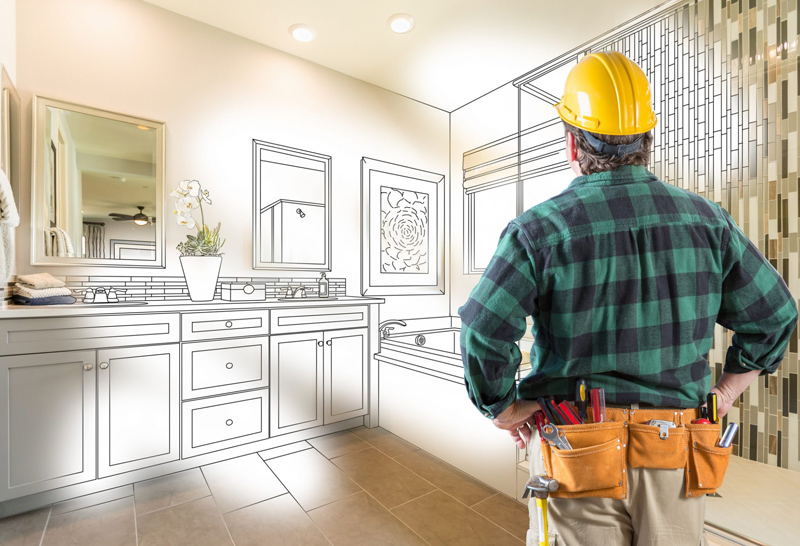 It doesn't matter whether you have a big house or a small house. Your bathroom is one of the rooms you should invest in, with as many luxury amenities and facilities as possible. There are plenty of reasons why bathroom remodeling is one of the best things for you and your family.
Most importantly, if you decide to sell a home, the bathroom remodeling can provide you with a return on investment of 80% to 90%. Whether it's a partial upgrade or a full overhaul, bathroom remodeling is a valuable project that deserves the serious consideration of your investment. Depending on your budget, you can choose from a variety of ways to transform your bathroom:
Bathroom remodeling is the only way to increase the value of the home. Unfortunately, many homeowners have intensively remodeled without considering the process and eventually got the expensive chaos in their hands and never met their expectations. Given the four instruction can help you a lot without taking your time and money.
Make a Plan/Strategy:
A well-designed plan is a smooth plan. The biggest mistake you can make is to design your new bathroom on paper from start to finish. Layouts and features are two areas you should focus on. These are things that cannot be easily changed at the end of the project. If you don't like your paint color, this is a simple solution. What is not a simple solution is to replace the vanity or add a shower/bath combination.
Try using Your Skills First:
Do you want to solve the transformation yourself? It's a good idea to save your money, but only if your skills match the project. You may be a great painter, but are you an expert in construction and plumbing? If not, consider hiring a professional to help you with the frame or plumbing installation. In some areas, you may not have a choice. Depending on local building codes, you may need to hire a licensed plumber or electrician to help you with lighting and water connections to make the remodeling legal.
Use Classic Style Design:
The stylish bathroom may look great now, but what will it look like in the next 5 years? The trend won't last forever, and if you stick to the trend, your new bathroom may look outdated in a few years. A good design rule is to stick to classic fixtures to handle items that are not easy or affordable. For example, choose a classic tile design for the shower while choosing a stylish faucet for the sink. The faucet can be replaced by a few hundred dollars or less, but depending on the material you choose, the new tile can work for thousands.
Hire Professionals:
Once you decide to hire someone to help you make a bathroom remodeling, be sure to choose a contractor who is licensed and insured in your city, county, and state. Hiring a professional without a proper certificate may leave you with less than ideal results. Don't let your home become someone's practice work.
The floor must not be slippery, it must be easy to walk even if it is wet. This will help you and your family members to save from kind of fractures. Consider using small tiles with textures or masking effects instead of larger tiles. By following this condition you will be able to have different bath accessories like towels, shampoo, shower gel, etc.
There are 3 quick and easy ways to reshape your bathroom without spending a lot.
New floor
The new floor is a more expensive item, but if you choose the right material and you have a small bathroom, you can make the room look great, new and clean. Choosing tiles is best for resale value. It is durable, resistant to water and moisture. This is one of the more expensive options, but when you sell, you need to weigh the return on investment. If you want to save money in advance, vinyl laminates are a good choice. They are very cheap and can be easily installed without professional help. However, they do not have much resale value.
Paint
Drawing a bathroom is a very economical way to make it look new. The paint is cheap and easy to do in a small room like a bathroom. New, bright colors can make the room look new. Drawing an artificial crown shape can also make the entire room look bigger, which is a big advantage when it comes to sales.
New countertops
As a floor, this is a more expensive option, but if you are selling a house, this is a huge advantage. It will increase the value of your home. Switching from wood or Formica to tiles or granite will immediately increase the value of the home.
Orange County has professionally trained workers and people. They have been providing the best bathroom renovation services for people around the city. If you are new to the town, you can get information about almost all companies from your neighbors and the people you work with.
All you have to do is consider a company that you think is best, call them, and their professionals will provide the best service when you know your priorities for bathroom design and materials.
Almost every house in Orange County is equipped with modern, up-to-date facilities and furniture. If you are inspired by the renovation and want to renovate your home as well, please call a company close to you to find out about their past professional records. If it is good, please don't delay a minute to call them home. Consider the techniques mentioned earlier and collect the amazing bathroom design concepts, you'll be unbeatable in the bathrooms in your area. Be prepared to advise your neighbors, because now they will come to you and will be shocked to see your newly remodeled bathroom.
Shower and bath installations are best handled by professional contractors as they involve building codes and permits. The contracting company can customize the shower and usually develop a shower plan to meet the customer's opinions and wishes. The shower area can only be showered or enclosed in a bathtub. The bathtub shell is available in a variety of styles and colors and does not have to include a showerhead or a full-station shower. Whether the bathroom has been refurbished according to the customer's preferences.